Providing Opportunity for California's Low Wage Workers
California's workforce earned less than $13.63 per hour, two-thirds of the median wage of a full-time worker. Unless California's education and training institutions address the skill needs of low-wage workers income inequality will continue to grow as larger numbers of Californians face barriers to economic mobility.
Details
Report Author:
The California EDGE Coalition
Date:
 July 2018
Website:
www.californiaedgecoalition.org
This installment of the Workforce Brief Series titled "Providing Opportunity California's Low Wage Workers" describes our recommended strategies to provide low-skilled working Californians access to skills upgrade training and other educational opportunities by redesigning programs, expanding workplace learning, and building partnerships with business and industry. To learn more, download the full text of the article here.
By the Numbers – California's Low-Wage Workforce
33%
of California Workers are earning less than $13.63 per hour
45%
of California's low-wage workers are under the age of 30
56%
of California's low-wage workers are Latino
46%
of California's low-wage workers are employed in retail, restaurants, and various service industries.
More Reports from the California EDGE Colalition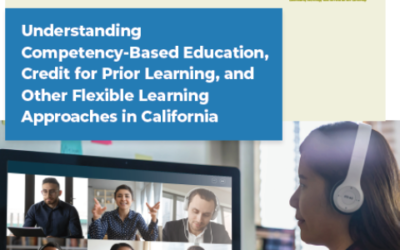 Postsecondary credential attainment is a primary path to economic and social mobility. However, more than 5.5 million Californian adults have some college but no degree and are no longer enrolled. For millions more who are juggling personal and work responsibilities, fitting college into an already hectic life seems impossible.
read more